1398 Kildaire Farms Road
Cary, NC 27502
919-380-2029
(Northwest corner of Cary Parkway and Kildaire Farm Road)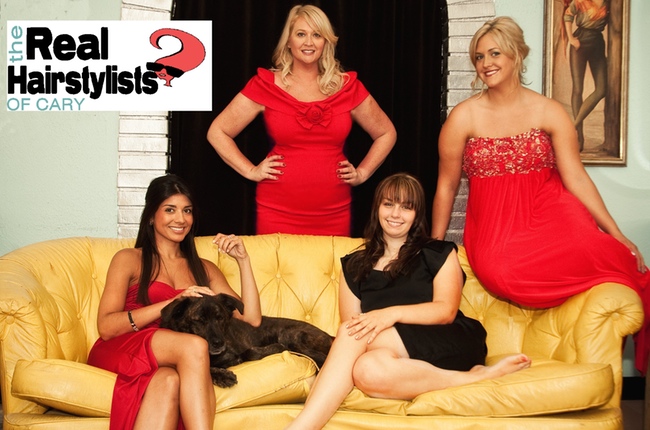 Cary, North Carolina's Retro

Concept Salon
We Specialize in Customized Creativity
Using your personal needs as a guide, our highly developed and hand picked team of hair and face artists will create a look that caters to you and your lifestyle. We offer complete services for men, women and children using AVEDA products which will enhance your natural beauty and refresh your spirit.
Hair cuts, highlights, lowlights, all over color, color retouches, conditioning treatments, Great Lengths hair extensions, manicures, pedicures, acrylic nails, we do it all for you right here in Cary, North Carolina.
Each visit will be a unique one with our changing decor and ultra hip stylists. Beverages are complimentary, and our atmosphere is always fun and friendly.
We look forward to seeing you soon!
Karen Parsons
Owner and Creative Director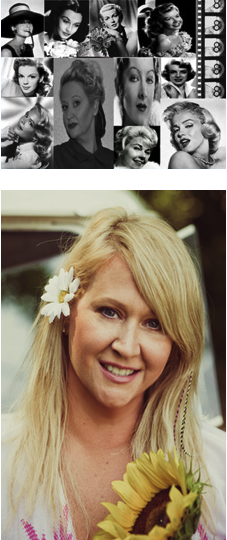 You could say I was born to own a beauty salon. In fact, that's where my parents first met. My mother Karen Parsons, my namesake, was a shampoo girl for her sister Elaine in the early 1960's at Erna and Yvette's Coiffures in Lakewood, Ohio. My mother didn't know it at the time, but Yvette was her future mother-in-law. She was set up on a blind date with my father while working at the salon. The rest is history!
When I was little, my grandmother and mother taught me almost everything I know about beauty. The rest I've learned on my own. Over the years, I've traveled the globe to continue my education and compete in numerous hair and make up competitions. I enjoy what I do and love making people feel and look their best.
That's why I've decided to follow in the footsteps of my mother and open my own salon. It's an adventure that I would like you to share with me. Please call, stop by or just hang out at The Hair and Face Lounge. Check out some original 60's Salon memorabilia as well as everything you need for today's hair and face needs. I promise you, you will not be disappointed.

Ashley Johnson
Master Stylist

I realized my dream to begin my career behind the chair before I could even drive! I started a summer job in the salon and then became the star operator of this trendy salon in Cary. After mastering many modern tricks, like call waiting and e-mail, I graduated from the Aveda Institute of Chapel Hill in 2009. There I fell in love with Aveda and never looked back. I feel that attention to detail and communication are key to customizing a look for you. One thing I will always enjoy is how every day is different. From cuts, color, updos and makeup, I am committed to continuing my education to fit current trends and techniques that will make you look your best!
When I am not in the salon making you look your best I enjoy spending time with family and friends, going to the beach or shopping till I drop!
Cheers ! I look forward to seeing you soon.
Cortney Strickland
Master Stylist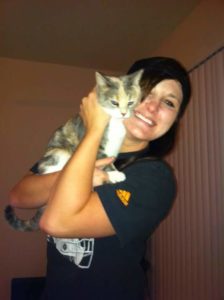 Cortney is a Raleigh native with a love for the science of hair. After graduating from UNCW, Cortney enrolled in cosmetology school to begin her career as a hairstylist. Her focus is in men's cuts, vivid colors, and balayage. She plans on pursuing a Master's in Cosmetic Chemistry later in life. Her favorite things include cats, napping, and all things 90's.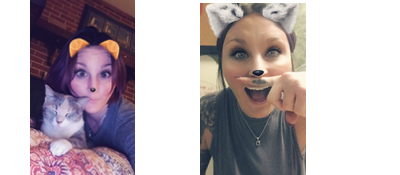 Bailey Rhodes
Stylist

I've been lucky enough to work at The Hair and Face Lounge since summer of 2015 and hope to work here for many years to come. I was born into a salon that my mom (our receptionist, Christy) owned and I've had a love for the industry ever since I can remember and can't wait to continue following in my mom's footsteps of making people look and feel beautiful!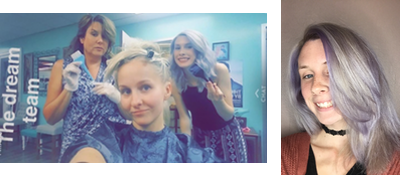 Kelly Stalls
Stylist

My love for hair began in Kindergarten when I would do my own hair every morning before class. As I got older, not only did I do my own hair, I started doing my friends hair. I later made my passion my career in 2016. I love making others feel good about themselves and enjoy keeping up to date with the latest techniques. When I'm not doing hair, I love spending time with my husband, family, friends and my dog Daisy, as well as going to the beach.
Kati Cwikla
Stylist
Bio coming soon!
Christy Rhodes
Guest Coordinator

I moved to North Carolina from Alabama where I was a stylist for 20+ years. I am loving working at The Hair and Face Lounge as a Guest Coordinator and will do everything possible to make your visit a pleasant one.
Mimi
Chaos Coordinator

My Husband Danny and I have been married for 32 years. We moved here from New Jersey in November of 2019. I love my life and our faith. We have three children and a grand-baby on his way!
I have a lot of energy so working out is my absolute favorite thing to do. I love people & talking, which allows me to be super friendly and funny!
I love what I get to do at The Hair and Face Lounge! It fits me just right and is such a great place. I also love the vibe.
I feel so blessed to have landed this awesome job as the Chaos Coordinator!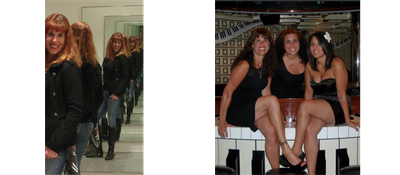 Zya Bui
Receptionist

My name's Zya Bui and I've been a receptionist at The Hair and Face Lounge since Aug '21.
I graduated from Apex Friendship High in '21 and have since been giving myself time to find new aspirations in life as a new adult before starting college. During my time at the salon, it has sparked my interest in makeup artistry!
My interests outside of the salon include digital drawing, taking care of my pets, gaming, and finding yummy places to eat.